Memory Care for Alzheimer's Patients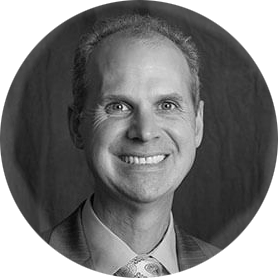 Jesse Bifulco, Attorney, Camden Maine
Alzheimer's is a chronic neurodegenerative disease typically with a long pre-clinical phase which gradually worsens. Initial symptoms are often mistaken for normal aging and include problems with language, mood swings, disorientation, loss of motivation, poor self-care and behavioral issues. There are no treatments to stop or reverse the disease progression. Alzheimer's accounts for 60 to 70 percent of dementia cases and is one of the most financially costly diseases. Usually, the disease onset occurs in seniors over the age of 65, and the average life expectancy is 3 to 9 years though the speed of the disease's progression can vary.
Memory Care for Alzheimers Patients
Estimates are that more than 14 million Americans will be diagnosed with Alzheimer's disease by the year 2050 and the financial cost to the United States will total more than 1.1 trillion dollars. Memory and medical care for those who have Alzheimer's will also create challenges for their families starting with questions about memory care, understanding what it is, and what it entails.
Memory Care Facilities
Currently, memory care Alzheimer's Patients is best provided in state-licensed assisted living residences or nursing homes with a secure unit designed specifically for memory patients. The unit may be a floor or separate building with security and other cueing devices to help prevent a patient from wandering. Memory care facilities offer programs that are designed to keep executive brain function active and engaged and also offer cognitive behavioral therapies designed specifically for those with memory challenges. However, these facilities are expensive, and with the Alzheimer's survival rate of 3 to 9 years post diagnosis, many families are not able to pay the associated costs of memory care.
The Cost to Families
Because of these costs, many families become unpaid caregivers to their loved ones. In the earlier stages of the disease progression it is a workable situation, but before long this selfless act and huge undertaking can take a toll on the caregiver leading to inadequate care for the patient. It is during this family caregiver stage that exploring the longer term options for memory care becomes critical as there will come a time professional memory care will become necessary. There are several options to consider regarding paying for memory care which on average costs nearly 5 times more than seniors who do not require memory care.
Memory care facilities offer programs that are designed to keep executive brain function active and engaged and also offer cognitive behavioral therapies designed specifically for those with memory challenges.
Veteran Benefits, Long-term Health Insurance, and Medicaid
Is your loved one a US Veteran? Research about the Aid & Attendance benefits available to them. Not a veteran? Then explore options for long term care health insurance. Another option is to learn how to spend down assets to qualify for Medicaid. However, this must be done very carefully and with the understanding that even with Medicaid there are, and will continue to be, long waiting lists to get into memory care facilities. If you are fortunate enough to be able to private pay for memory care, it is still important to investigate options to identify the right facility for your loved one.
Indicators of Need for Professional Care
Some of the more common indicators are when someone who has Alzheimer's forgets to take their medication or forgets the codes to alarms or neglects to lock doors. When a person living with dementia forgets their basic house chores or forgets to eat meals, shower, change clothes or groom themselves that is a sign that memory care may be in order. Finally, psychological changes occur such as consistent feelings of anger or confusion, withdrawal or depression, even personality changes such as mistrusting others are indicators that professional memory care is needed.
When to Plan
All people living with dementia should make plans with their family and attorney in the early stages of disease progression as to how they want to be handled medically in the advanced stages of Alzheimer's. It is much better to have this discussion very early on as it can provide a sense of relief to the patient knowing things will proceed as documented.
In the absence of a cure for Alzheimer's all seniors should proactively plan with their family and the trusted elder law attorneys at Penbay Estate Planning Law Center to create a plan in the event memory care becomes necessary. Contact our Camden Maine Office at
207-236-4888 to schedule an appointment to discuss how we can help you with your planning.
Sign up for a FREE Estate Planning Workshop. All attendees receive a a FREE 1 hour Consultation.