Maine WILLS, Maine TRUSTS &
Maine Estate Planning Law Firm
Preserve Family Wealth, Prevent Family Conflict®
What Our Clients Are Saying:
"I just watched online 'Wills & Trusts Explained' with Jesse Bifulco, Esq. It was a great presentation in which he explained well the differences in a very understandable but professional manner. I will be taking advantage of a free consultation. If you're like me you've been putting these matters off." – Google Review. 
FREE MAINE ESTATE PLANNING RESOURCES – DOWNLOAD NOW
3 Reasons Your MaineCare Application Can Be Denied and a BONUS TIP
Do I Need A Trust?
Emergency Document Checklist - In case of sudden illness or loss of life.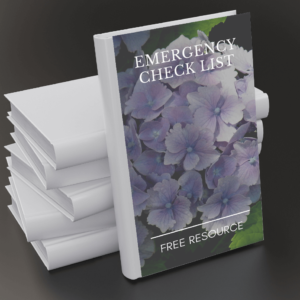 Jesse Bifulco, Esq.
Estate Planning Attorney
Maine Estate Planning That's Right For You.
We use wills, trusts and other estate planning tools to create estate plans that save taxes, protect your estate from nursing home costs, possible divorce, bankruptcy, and remarriage, for you, your spouse, your children and grandchildren.
LifeCounsel® … Plans that Work!
LifeCounsel® is built on my 25 years of legal experience. What is LifeCounsel?
LifeCounsel® is a four-part system to ensure that your estate plan meets your unique goals and prioritizes your unique concerns.
Step 1 is knowledge.
Step 2 is Goals and Concerns.
Step 3 is Design.
Step 4 is Follow-Through and free Periodic-Review.
Most estate plans fail for 3 reasons: they are not customized, they do not contain the wisdom of the planner, and, lastly, they are not maintained.
LifeCounsel® fixes all of that.
Call to Get Started
207-236-4888
Attend An Online Estate Planning Webinar
All workshop webinar attendees receive a Special Fee Discount.
Estate Planning
What documents make sense for your family and loved ones? Sometimes a simple will is not enough. Aging in Place? How can you stay in your home as you age? Make a plan with specifics about your comfort as you age at home or another setting of your choice.
Mainecare Asset Protection
MaineCare – Going Into A Nursing Home?
MaineCare applications are time-sensitive.  It is necessary to attempt to preserve your assets. Every month that passes when you could have received MaineCare nursing home benefits is another month of private pay.  We aim to provide your options within 48 hours of receiving your information.
Probate
If you die owning assets in your own name your family is required to commence a probate proceeding in the Probate Court. Penbay Estate Planning Law Center is a law firm in Camden Maine that Probates Wills, and handles intestate probate proceedings in Probate Court
Business Formation & Estate Planning For Business Owners
A condominium is not the same thing as owning a house. Find out more in our Buyers' Guide.
You NEED estate planning if: 
– You own a home 
-You want to preserve what you have worked for all your life so that you can pass it on to your kids 
-You are married and want them to be taken care of if anything happens to you 
-You have children 
-You don't want your children to have to deal with probate 
-You are worried about family disputes 
-You have a troubled child 
-You own a business 
-You have a large retirement and still want to qualify for Mainecare Medicaid benefits 
-You are remarried or have a blended family 
-You have a parent or spouse who is going into a nursing home 
-You need an advanced directive or power of attorney 
-You have a second home or family camp 
-You have an out-of-state estate plan and have recently moved to Maine 
-You have an outdated will 
Learn About Our Virtual Online Law Firm Options
What Our Maine Estate Planning Clients Have Said.
"Jesse presented the material so I could understand it without bogging me down with jargon and details. As a result, I have started looking into estate planning and am looking forward to more information from Penbay! I'm so grateful for this webinar. Thanks, Jesse!"
J. M. - Google Review 2021
"We have been looking for quite a long time for a good estate attorney. The seminar we attended was excellent and we look forward to working with Jesse."
P.B. - Google Review 2020