Four Helpful Steps in Choosing the Right Nursing Home in MidCoast Maine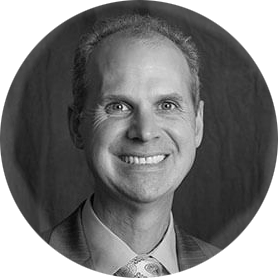 Jesse Bifulco, Attorney, Camden Maine
Choosing a nursing home in MidCoast Maine for a loved one is an important decision and should be carefully considered. It is important for families to take the time to explore nursing home options and to carefully assess the nursing home facilities in order to choose the best care for the loved one. Below are four steps designed to assist families in choosing a nursing home. Camden Maine has the oldest median age population in the entire state. There are a plethera of aging resources located in MidCoast Maine. 
1. Identify Nursing Homes in the Area 
The first step in choosing the right nursing home is to identify all the possible nursing home options in the area. Asking friends, family, and other people you trust is an excellent way to begin the search for possible options, especially if have had personal contact with the nursing home. Doctors and hospitals can also help identify nursing home options that provide the type of care a loved one may require.
Another option is using the internet to locate nursing home facilities. The Medicare website has a locator for nursing homes and even provides some comparisons of nursing homes – an important benefit highlighted in the next step below.
2. Research the Quality of Care Provided by the Nursing Home
Using comparisons like those found on the Medicare and Medicaid websites can be a very helpful starting place for gathering information on nursing homes and the quality of care provided. Many facilities may provide survey results that can give insight into the facility's care.
Other sites that allow consumers to post reviews, like Yelp.com, can also be an important way to compare nursing homes. While best known for its restaurant reviews, Yelp also includes reviews of skilled nursing facilities and rehabilitation centers.
Any long-term care decision is made best when families are armed with as much information as possible.
3. Visit the Nursing Homes in Person
After doing ample research, it is time to visit the nursing home. Nursing homes in MidCoast Maine will schedule tours for prospective residents. While there, pay close attention to the cleanliness of the facility, and the appearance of the residents. Make note of what the residents are doing and how they look. Are they engaged in activities, is there evidence of neglect, is there enough staff to attend to the patients? Ask about patient to caregiver ratios so you can compare it with other nursing homes.
Other things to consider when choosing a nursing home in MidCoast Maine include how the facility provides for social, religious, recreational, or cultural needs, and the types of meals they prepare. You may have the opportunity to have a meal during your visit, which will allow you to sample a meal, but also observe how the residents are treated during meal times.
Before leaving, find out who you can call if you have additional questions. Then, make a second unplanned visit at a different time or on a different day. An unplanned visit will allow you to observe the nursing home and its residents on a "normal" day.
4. Choose a Nursing Home 
Making notes during the first three steps can help families go back and carefully look at the information gathered to make a decision. If more than one facility fits the needs of the loved one, then it is important to consider cost and what is most important to the family.
Once a nursing home is chosen, an agreement will need to be signed. It is important to have an elder law attorney review this agreement to make sure there are no hidden provisions, like holding a child responsible for non-payment, or a minimum number of months before a resident can apply for MaineCare Medicaid.
These steps will allow families to make the best nursing home choice possible. Although, many families find themselves in sudden need of a nursing home facility after hospitalization, most have time to make preparations. If time is not a factor, following these steps can help to avoid making a poor decision for the loved one in need of care. Any long-term care decision is made best when families are armed with as much information as possible.  Contact our Camden Maine office at 207-236-4888 for assistance with your long term care planning needs.
Attend one of our Estate Planning Workshops and receive a 1 hour Free Consultation.