Stay Mentally Sharp as You Age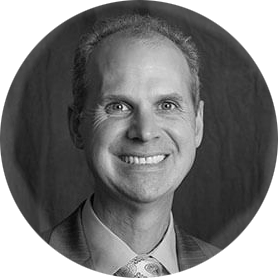 Jesse Bifulco, Attorney, Camden Maine
With age comes wisdom. Unfortunately, it also comes with some forgetfulness. Fortunately, there are things you can do to keep the brain sharp, small daily habits which can reduce the risk of cognitive decline. Four key factors in staying mentally sharp are explained below. Mid Coast Maine is a great place for seniors to stay Active
1. Exercise
Exercise is one such daily habit. It increases blood flow, and thus oxygen to the brain; it also protects brain cells against destructive chemicals in the environment. Exercise also supports the production of new brain cells. Furthermore, research in the 2000s showed a relationship between cardiovascular risk factors and Alzheimer's. Anything which can impair blood flow can cause strokes leading to cognitive decline, otherwise known as vascular dementia. The same activities that one would consider as beneficial to the heart, such as regular exercise, can therefore also be effective in protecting the brain. And, of course, there are other benefits to exercising regularly: it helps with energy levels, decreases anxiety and depression, and can help with sleep. There are many YMCA's in the MidCoast area. If you do not want structured exercise, we highly recommend that you hike Camden Hills State Park. The Carriage Trail is a nice option because of its gentle incline to the top. 
2. Sleep
Sleep is another factor to maintaining a healthy mind. But as many as half of adults 60 and older are affected by insomnia, which can result in memory loss, depression, and other symptoms. It's important, then, to pay attention to sleep hygiene and sleep schedules to ensure sufficient duration and quality. If it takes more than 45 minutes to fall asleep, or you have trouble staying asleep, it may be worth looking into treatment. 
Mental exercise is thought to maintain and stimulate brain cells.
​3. Eating Well
Eating well is another way to protect the mind. It's important to ensure you're getting enough vitamins A, B, C, D, E, folic acid and niacin. The USDA and the HHS describe two eating plans: the USDA food patterns or the DASH Eating Plan. Foods like nuts, fish, and wine have also been linked to a healthy brain. There are many food co-ops and farm stands in MidCoast Maine. Make it a habit to shop for local vegetables and meat. There is a farmer's market in Rockland and Camden Maine twice a week during the summer. 
4. Mental Exercise
Art, music, reading, writing, learning, and puzzles… these are also good for keeping the brain sharp. Art has been used as an Alzheimer's treatment and to restore memory; and arts maintain and improve dexterity and fine motor skills! Adult coloring books have become popular in recent years, and can be found in many stores and online; watercolors and pastels are also relaxing.  Meanwhile, music has been linked to improved memory and cognition, and can both elevate your mood and lower blood pressure. Learning and intellectual challenges like puzzles exercise the brain and improve its capacity. Mental exercise is thought to maintain and stimulate brain cells. This includes pursuit of hobby, learning new skills, using brain training apps, or taking on other new kinds of projects at work.  The Senior College in Belfast Maine offers continuing education for everyone. Check here for more information on their programs: https://belfastseniorcollege.org/ . The Five Towns CSD also has Adult and Community Classes all year long. For more information on their programs, click here https://fivetowns.maineadulted.org/.
Contact our Camden Maine office at 207-236-4888 to learn how we can assist in your long term planning.
Read more at:
Sign up for a FREE Estate Planning Workshop. All attendees receive a a FREE 1 hour Consultation.