Considerations in Retirement Planning in Maine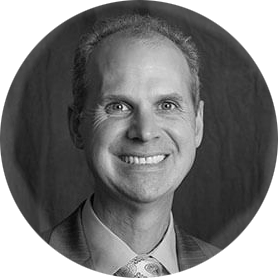 Jesse Bifulco, Attorney, Camden Maine
Most people dream of the day they can retire. The problem is that many do not move beyond dreaming to planning. Planning can be done no matter what your age, but experts encourage people to start as early as possible. Retirement planning can seem like a daunting endeavor for many people as they focus on day-to-day financial obligations. Many people have no idea where to start. A few simple questions can help people of any age plan for retirement in Maine. 
What does retirement look like to you?
This is an essential question to ask when beginning to plan for retirement in Maine. A good starting place is to start jotting down your ideas and, if married, your spouse's ideas for retirement. Maybe travel is in your plan. If not travel, then how do you plan to spend your time? Will you want to downsize your home? Many people find that the home where they raised their family is too large or more than they wish to maintain. Will you continue working? If so, how much do you wish to work. Part-time or contract work can give more flexibility while still providing a source of extra income.
What assets do you have?
This is the beginning of financial planning for retirement. Look not just at your bank account and retirement accounts, but also property you own. Other assets to consider are collections that have significant financial value. Also, take stock of other investments that will be used to fund your retirement.
How is your health?
Personal health can play a large factor in retirement planning. The first step is to make sure you are up to date on all of your health screenings and check-ups. Once your health has been evaluated, you can better assess your plans for retirement. Health can affect finances and quality of life in retirement. There is no better time than the present to evaluate lifestyle and, if necessary, improve health habits to improve your quality of life and extend it.
Retirement planning can be done no matter what your age, but experts encourage people to start as early as possible.
When should you take social security?
There is no easy answer to this question and it is really a case-by-case decision that an attorney or financial professional can help you make. In the most basic terms, waiting longer to take benefits will increase the monthly benefits you receive.
In Rockland, Camden, and all of Knox County

Catherine Slye of Spectrum Generations

is a great resource for information on Social Security retirement benefits. She has been trained to counsel people getting ready to retire on Medicare Part B plans, and what the impact is when you collect Social Security and continue to work. Best of all, her service is free. But you need to make an appointment. Their number is 207-701-5089
However, for many, this is not an option. It is important to assess your expenses and make the most informed decision possible with help from informed professionals.
How can I cut expenses to save more?
This is an excellent question for people of any age to consider. Cutting expenses can provide for extra savings to throw into your retirement plan. Cutting expenses can also help when creating a budget for retirement. If you can cut in some categories, then you can reallocate to other categories in order to be able to live more comfortably in the future. Paying off debt also becomes more manageable when other expenses can be cut.
How do I need to plan for the unexpected?
There is never any guarantee that the retirement you plan becomes reality. Many unexpected events can and will arise in retirement. These events can put a financial strain on a family, so it is important to plan a contingency for these events. This also good time to talk family and think about future care needs. Good health today does not guarantee it in the future – in fact, the possibility of needing long term care increases with each year we grow older. Creating a plan that includes legal and financial considerations helps get all family members on the same page and can greatly reduce stress should the unexpected occur.
Considering these questions can help you to begin working on a retirement plan that will fit your needs in the future. Contact Penbay Estate Planning Law Center in Camden Maine at 207-236-4888 for assistance with the legal side of planning for retirement, especially when considering the possibility of needing long term care in the future.
Consider taking a FREE Estate Planning Workshop. All attendees receive a free 1 hour consultation.