Medicaid and the Risk of Gift-Giving
MaineCare and Gift Giving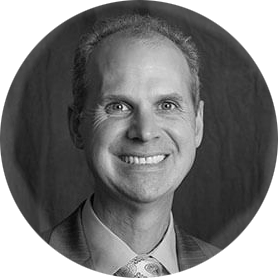 Jesse Bifulco, Attorney, Camden Maine
Many seniors enjoy the opportunity to be generous to their children by gifting them monetarily. In certain circumstances, however, there is a real concern that people who may be in need of long-term nursing care in the near future should not give gifts. It can be complicated trying to adequately plan for long-term care and consider gifting. We can guide you through the planning and gifting process.
MaineCare, known elsewhere as Medicaid, is the Federal and State funded program that pays for long term care expenses when individuals are unable to pay for their own care. It is an income and asset based program which allows individuals and couples to retain some income and assets while receiving benefits. 
The MaineCare (Medicaid) Rule on Gift Giving 
For MaineCare (Medicaid) to cover the huge expense of nursing-home care, seniors must show that they own nothing more than around $2,000. And they must also show that they have not given away money or assets over the prior five years. That MaineCare (Medicaid) rule – the "look-back period" or the "transfer penalty" – would charge that senior for their generosity. Depending on the size and number of the gifts, the penalty could be substantial.
We can guide you through the planning and gifting process.
MaineCare (Medicaid) Law vs Tax Law
Many wrongly think that there is no penalty for gifts of up to around $15,000 annually. That misunderstanding confuses tax law with MaineCare (Medicaid) law. The MaineCare (Medicaid) rules are entirely different from the tax rules. In the Medicaid context, gifts of any amount that are given during the look-back period can be penalized.  There are exceptions including gifts to spouses and siblings under certain circumstances, disabled children, and children who are caregivers and who live at home with the elder for a span of time. But overall, gifts and MaineCare (Medicaid) do not belong together. 
The Importance of Consulting an Attorney
The MaineCare (Medicaid) rules are complicated and the consequences for mistakes can be very costly. There are a number of options to protect assets and still qualify for benefits, but these options must be weighed with great care. Contact Penbay Estate Planning Law Center in Maine at 207-236-4888 for more information on long-term care planning, MaineCare and gifting. For help applying for MaineCare, contact us!